OSCON After years of hostility towards Free Software Foundation (FSF) licensing (here and here) Microsoft has announced the first in a series of PHP patches - and it's using an FSF license.
Microsoft told The Reg it's submitted a patch to the community for the ADOdb database abstraction library for PHP to add support for the PHP SQL Driver developed with PHP shop Zend Technologies. The patch is under the FSF's Lesser GPL (LGPL).
And, in a further move towards greater support of open source, Microsoft is becoming a platinum member of the Apache Software Foundation (ASF), paying $100,000 in sponsorship. The move follows work between the two to support the Office Open XML file formats in Apache's POI project.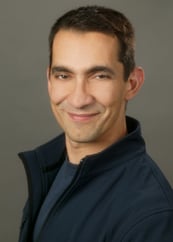 Ramji: watching Jakarta
That work has also led to a "clarification" of Microsoft's Open Specification Promise to re-assure POI developers that subsets and defects of the work are also covered by OSP. Under OSP Microsoft has agreed not to assert claims against implementations of certain of its technologies.
Microsoft is also expanding OSP by adding to the list more than 100 protocols for interoperability between its Windows Server and the Windows client.
Until now, the protocols had been available under the Microsoft Communications Protocol Program (MCPP) that was ordered as part of Microsoft's anti-trust settlement with the US Department of Justice. Microsoft, though, has repeatedly landed in hot water on MCPP for failing to make the pricing and terms clear to licensees.
Sam Ramji, senior director of Microsoft platform strategy, told The Reg Microsoft is moving from participating in open source to becoming a contributor.
Ramji, who made the announcements at the O'Reilly Open Source Convention (OSCON) Friday, promised "a lot more" PHP patches in the coming months now Microsoft had established processes he said clarified how employees can contribute to open source.
He did not provide details of the new policy, but El Reg reported reported on Microsoft's new guidelines last month.
It would seem employees can contribute to projects but open source code cannot be used in Microsoft's products, to protect the company from unwanted licenses and IP claims. The PHP SQL Driver does not ship with Microsoft software and must be downloaded.
Microsoft's new love for FSF licensing and PHP is not exactly unselfserving. The decision to work on PHP fits with the overall strategy of improving the language's interoperability with Windows and stemming the loss of PHP application deployments to Linux. LGPL allows code to be used with proprietary programs - such as SQL Server - unlike its GPL cousin.
Also, while Ramji stressed support for ASF did not represent a move away on the web server from IIS, it is a recognition of the rival Apache HTTP Web Server's enduring number-one status on the web and Microsoft's desire to have it run on Windows instead of Linux servers.
Also, in a measure of how far it's willing to contribute, Microsoft does not appear ready to have its engineers actually participate in open source groups, such as Eclipse.
"Putting members in to Eclipse may or may not happen," Ramji said. He noted, though, Microsoft is keeping an eye on what it can do to help ASF's Jakarta Project.®